See all possibilities.....Games in Action!
There is more than a million ways to play.
Kids deserve to play too.
On June 6/2018 we hard a track and Field event held at Kihiw Waciston School. Kids had fun playing Longput here are the pictures. Teacher Celeste and Landyss supervising students at play.
Youth at play at the Parks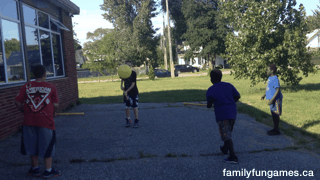 The youth at play, Bounce and Pass