A COLLECTION OF VIDEOS AND PHYICAL EXERCISES
Playing with my Family play
Games in schools Longput practice during Track and field games in Muskeg June 2018.
Summer time is the time to build memories with families, friends and acquaintances. Every summer, I try to do something extra ordinary with the games. Last summer I invited everyone to play and it was amazing looking at it in the pictures and videos.
Original idea Family Workout
This is how family fun games started. During a visit to the park we wanted to play something different. When I got out the clubs to play, we started hitting the ball back and forth. This was the best family workout we had together in years.
After school Youth playing Bounce Bounce Pass
Bounce and pass family fun games.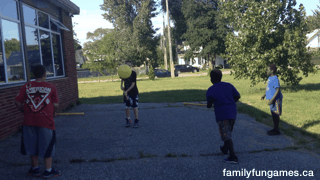 Bounce and pass is  a very easy game to play with friends and family. Very easy to play just bounce the ball and pass. It can be competitive but I will live that to your imagination. A truly unique way to play and have some fun. You may say this is the 21 century way of having fun. More play, more fun, nothing serious, yet with the impact of creating family bonds and memories to last a life time.
Checkout more videos on my Youtube channel (youtube.com/user/picawho) and don't forget to Subscribe.